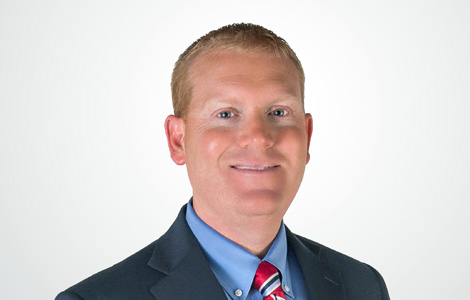 Clint Mizell is our Commercial Lending Officer and City President at our Panama City branch located at 1002 West 23rd Street, Suite 110. Clint has worked in the financial industry since 2001, and has a long history of experience in commercial lending. After receiving his Bachelor of Science in Finance from Florida State University, he completed the year-long SunTrust Commercial Management Associate program in 2002, and went on to work as a Commercial Relationship Manager. In June 2012, he was named to the Top 40 Under 40 in 850 Business Magazine.
When he's not at the bank, Clint can be found volunteering as an Officer of Bay Economic Development Alliance, or as a member of the Bay County Chamber of Commerce, Bay Building Industries Association, Panama City Rotary Club, and Bay County Contractors & Associates, LLC. Most of all, though, Clint loves being outdoors with his wife, Ashley, and two children, Connor and Macy Claire. When he's not boating to the island, fishing offshore, or watching his children play soccer, baseball, basketball, or dance, he can be found wearing his orange and blue and cheering on the Florida Gators.
Ready to reach out? Give Clint a call at (850) 257-2621 ext. 3640 or email him at MizellC@ffbf.com.