Sophisticated tools made simple.
Smart Account Management
Our suite of products and services ensures your business remains safe and competitive with easy-to-use tools, and also ensures you have local person-to-person banking support for staff. Our Enhanced and Elite business customers have the ability to upgrade to our eCorp services. With eCorp, you'll be provided with features such as:
Remote Deposit Capture

ACH Origination

Wire Origination

Positive Pay

Insured Cash Sweep (ICS)

Role-Based Transfers

 
Learn More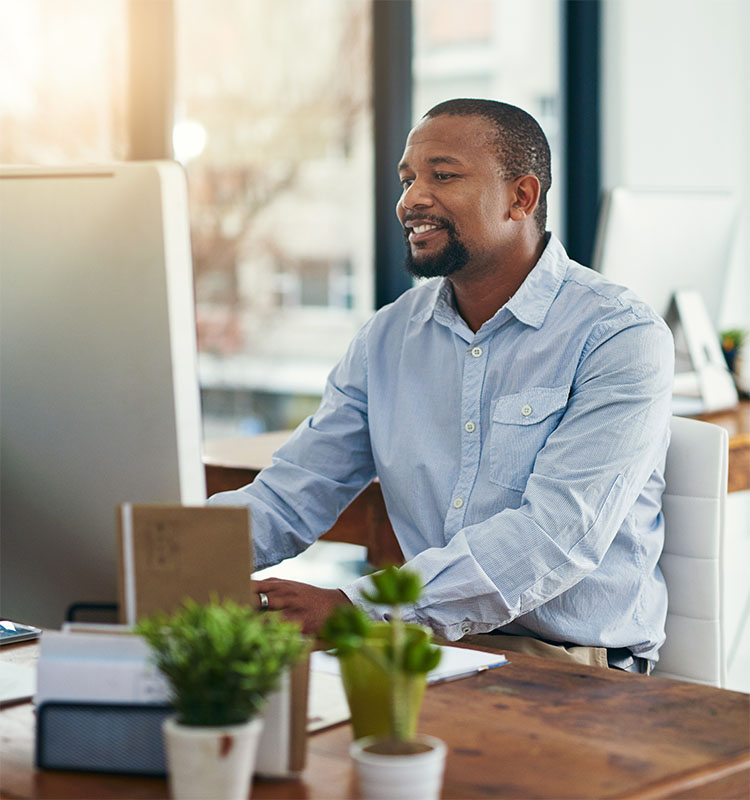 Merchant Services
Setting up credit and debit card processing platforms is a common point of pain for businesses. Our easy to integrate merchant services platform gives you everything you need to run your business smarter, faster, and easier. You'll be able to take payments, keep track of transactions, and provide premium payment experiences anywhere your business takes you.
Complex business tools made simple to use.
Combining powerful tools to unlock sophisticated and intuitive workflows.
Alerts & Fraud Protection
Combining Smart Alerts and Positive Pay is a great way to monitor your accounts while ensuring check fraud is caught.
Cash Flow Management
With the ability to perform ACH Origination and Role-Based Transfers you can ensure your money is where it needs to be.
Bank Anywhere
Our Remote Deposit Capture and Mobile Banking afford you the ability to perform crucial banking transactions anywhere.
Solutions for your business
Remote Deposit Capture
Deposit checks electronically, from anywhere. By using the remote deposit option, you can free up valuable time, reduce transportation costs and improve your cash flow.
Wire Origination
The eCorp portal provides a flexible, automated way for you to make incoming or outgoing wire transfers. Plus, outgoing domestic wires are 50% off when initiated through eCorp.
Insured Cash Sweep (ICS)
Ensure your money is covered by FDIC insurance for demand deposit accounts, money market deposit accounts or both. For consumer, business, non-profit and public funds customers.
ACH Origination
ACH services offer you flexible options for handling direct deposit of payroll, collecting payments and dues, and managing cash flow in and out of your accounts.
Positive Pay
Positive Pay reduces the risk of check fraud by validating checks issued by you through a transaction authorization system within your eCorp portal.
Role-Based Transfers
This service allows you to customize employee access levels and provides the ability to make transfers between accounts quickly and securely.
FAQs
Where do I sign up for a business checking or savings account?
We offer several different accounts for businesses. Click here to view our checking accounts or here to view our savings accounts.
Are my uChoose rewards managed in Online Banking?
Our Online Banking tool is the best way to manage your accounts, but to register, manage, and redeem your uChoose Rewards click here. 
Where can I manage my Secure Alerts?
Our Secure Alerts can be managed from our Online Banking tool and the First Federal Bank mobile application. You can turn on and off alerts, set delivery channels, and set alert appropriate triggers.
Our dedicated Corporate Services team is always ready to help. To learn more or to set up a demo, contact Chris Stalvey at 386-755-0600, ext. 4151 or ecorp@ffbf.com.