Whether you touch the plant or work as an ancillary business, we are a transparent 502 friendly bank ready to help you. We serve customers in the Cannabis and Hemp trades and our head of Cannabis Banking is a national advocate for Cannabis banking.
What we offer
Committed Team
Each customer is assigned a dedicated relationship manager that will support all of your business banking needs.
Banking Tools
We provide accounts and services needed to operate and grow your business, without fear.
Robust Compliance
We vet each new customer and maintain high levels of transparency so you know your account is compliant and safe.
Our goal is to work as efficiently and diligently as possible to make banking with us hassle free. We have a dedicated team to work directly with you, making opening an account as streamlined as possible. Contact Justin to begin the account approval process today.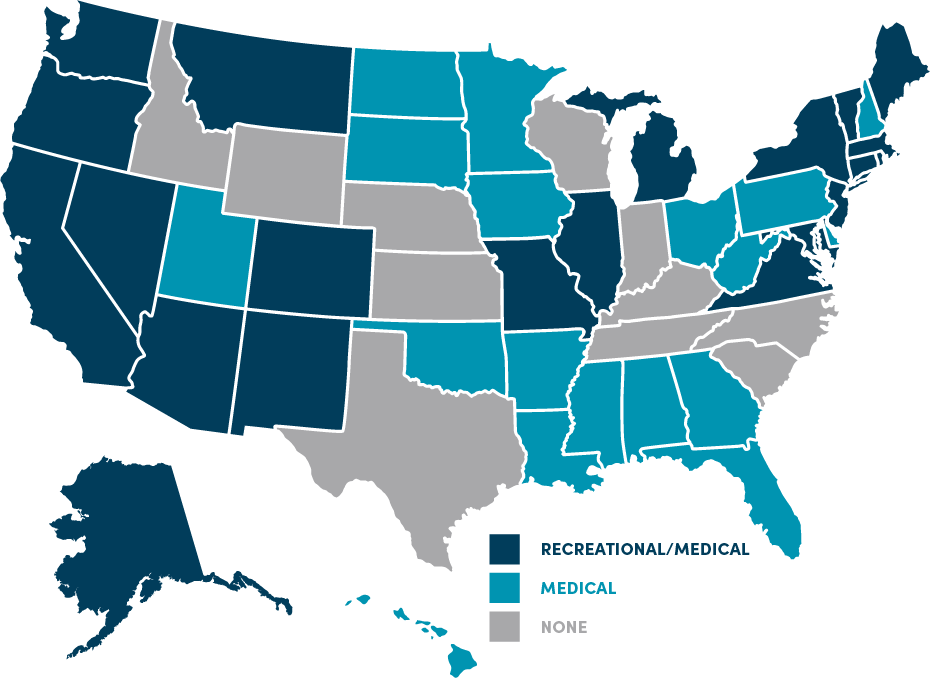 Serving Cannabis and Hemp related businesses in all 50 states and U.S. territories.
Services vary by state. Contact us for service availability in your area.