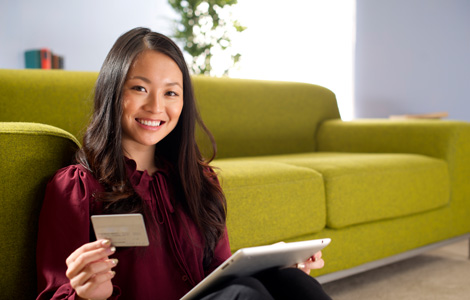 To help women start their own small businesses, improve these statistics and add to the economy, several institutions offer grants to female entrepreneurs.
According to the U.S. Small Business Administration, women were majority owners of 9.9 million businesses in the U.S. with over $1.4 trillion in sales and 8.4 million employees. While this is a great number, 14.8 million of businesses are owned by men with sales of over $9.4 trillion and 41.1 million employees. To help women start their own small businesses, improve these statistics and add to the economy, several institutions offer grants to female entrepreneurs.
Grants.gov
One source of small business grants for women is the federal government. If you're just starting out, this website is a great place to begin because it assembles all of the grants offered by the federal government in one place. Not only will you find some good grants for female entrepreneurs, but you might also see some other grants you are eligible for because of your location or industry. The team at NerdWallet.com cautions you to be sure you select small businesses in your search, as the government might have a grant that looks right for you in name, but is actually meant for a larger enterprise.
Women Business Centers
The U.S. Small Business Administration has a large presence at the national level in Washington D.C., but the agency has several Women's Business Centers throughout the country that specifically offer assistance to female entrepreneurs. There are more than 100 of these educational centers and several of them have their own grant programs based on what the SBA has deemed appropriate for each region. While there's no way to tell exactly how much money each office has to offer, it doesn't hurt to visit and learn more about how the SBA can help you get your business off the ground.
InnovateHER
If your business offers a product or service that isn't just provided by women but also helps women and their families, you might be a good candidate for the U.S. Small Business Administration's InnovateHER Challenge. Entries are closed for 2017, but the 2018 contest should open at the beginning of the year. Applying for InnovateHER is a bit complicated, as you have to apply at a local level before you can move on to regional and national levels. However, if you do make it to the top tier, the prize money in previous years has been as high as $40,000 for first place. If you are interested in applying, keep your eyes on SBA.gov.
The Amber Grant for Women
If your business just needs cash to cover one large expense or to make a purchase for the future, consider the Amber Grant Foundation, run by Womensnet. The Amber Grant Foundation honors a young woman who passed away at the age of 19 before she could open the business she dreamed of. In 2020, the organization awards a $10,000 Amber Grant to a woman-owned business each month. At the end of the year, one of the 12 grant winners will walk away with $25,000 in additional grant money. What an incredible opportunity!
Beyond these sources, there are plenty of grants offered at a state and local level at which you and your business might be eligible for. With these grants, your business can reach the next level and improve the community around it.
Alternative Sources of Funding 
For more traditional sources of funding including SBA loans, commercial loans and working capital, or even a business credit card with one of the lowest fixed rates available, First Federal is honored to support women-owned businesses. Contact your local branch or Commercial Officer to learn more about how we can help your business grow. 
              or